Welcome to our Knowledge Base
All businesses that want to be discovered fast on the web in 2021 and stay ahead of their competitors, must join the digital bandwagon. Businesses should have a friendly interface website, storage, email, good connectivity and other features that have become a necessity to run a successful business. In other words, a company must have top-notch Web Server Hosting services.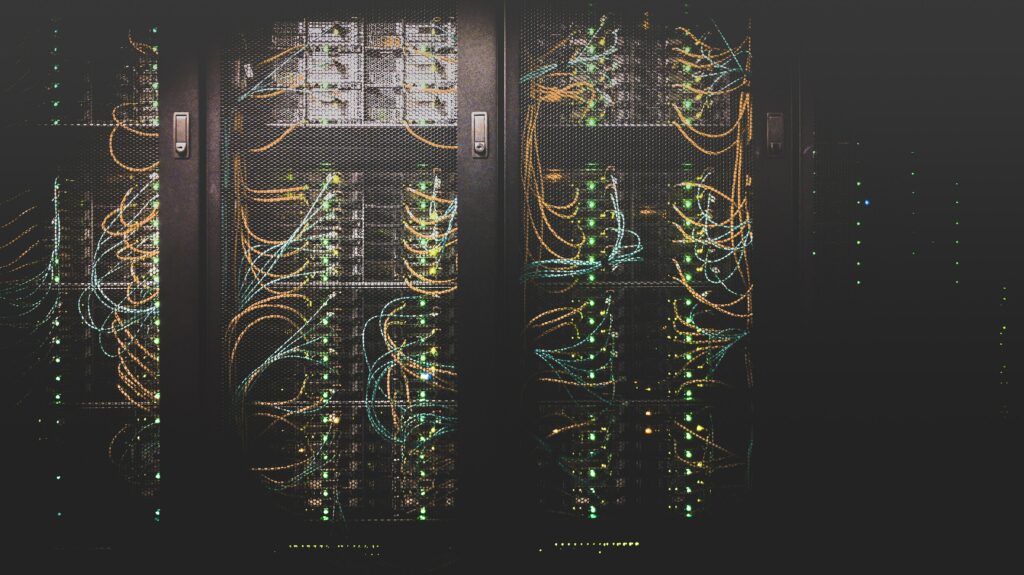 People no longer look up pages to get service recommendations, addresses or contact numbers. They look for products and services on search engines like Google. Local businesses benefit from search results as well.
Server hosting companies store your data on their servers and deliver them to your clients and audiences' browsers. Companies like BudgetVM offer top-notch web hosting services.
In 2021, server hosting services have become more competitive than ever. The question is, how do we select the best server hosting service for our business?
Here is a detailed guide that describes the different terms associated with server hosting. Also, we have listed the various criteria based upon which you should select the best server hosting service for your company.
Let's delve in.
What is Shared Web Hosting?
A shared web hosting service provider offers the same server to multiple websites. The websites together bear the cost of the server, making it economical for all the websites.
However, in this case, the services are also shared by all websites. Since all websites are sharing resources, a traffic hike in one website may slow down the traffic on another website, also impacting its work speed and performance. Further, a bad crash at one of the websites could also result in bringing down the entire server.
What is VPS Web Hosting?
VPS hosting offers a multiple-tenant cloud hosting service where sites share the same server, however, they are isolated from each other. The costs are higher than in a shared server hosting as VPS hosting offers more resources of disk storage, RAM, and the CPU core. Many hosting servers offer customized VPS hosting services where they provide you with resources tailored exactly as per your requirements.
WordPress Web Hosting?
WordPress hosting is for people who want to build their sites on the WordPress management platform from WordPress.org. WordPress provides several web-hosting services and tools to its clients that are tailored for WordPress sites. The services could differ depending upon the WordPress hosting you select.
You can install WordPress hosting in one of the following ways:
Transfer the free WordPress CMS to the server
Sign up for the optimized WordPress plan
In some hosting services, the WordPress environment typically comes pre-installed on the server. WordPress hosting usually offers features such as one-click-install, automatic software updates, and WordPress customized support.
What is a Dedicated Web Server Hosting?
A dedicated server hosting service is used by websites that need a phenomenal scale of web resources. Dedicated hosting offers dedicated or 'sole' hosting services on their server. It is as good as owning the server for the period agreed upon. In other words, your website uses all the resources of the server and pays for its services.
If your business requires a powerhouse of internet-based resources and web presence, a dedicated server is your calling. Always check for reviews with the previous clients to understand the services offered by the server and their market reputation. Many dedicated servers leave the tasks of backend maintenance, handling technical glitches and other issues to the business, wherein it should always be the Server's responsibility.
Most of the reputed web hosting services offer a complete package that includes managing the IT services, maintenance, and upkeep of the server. This has advantages for both parties. Firstly, you do not have to manage the technical side of server management. At the other end of the spectrum, the server hosting company earns added remuneration for the additional services rendered.
Factors to consider for selecting a Server Hosting Solution: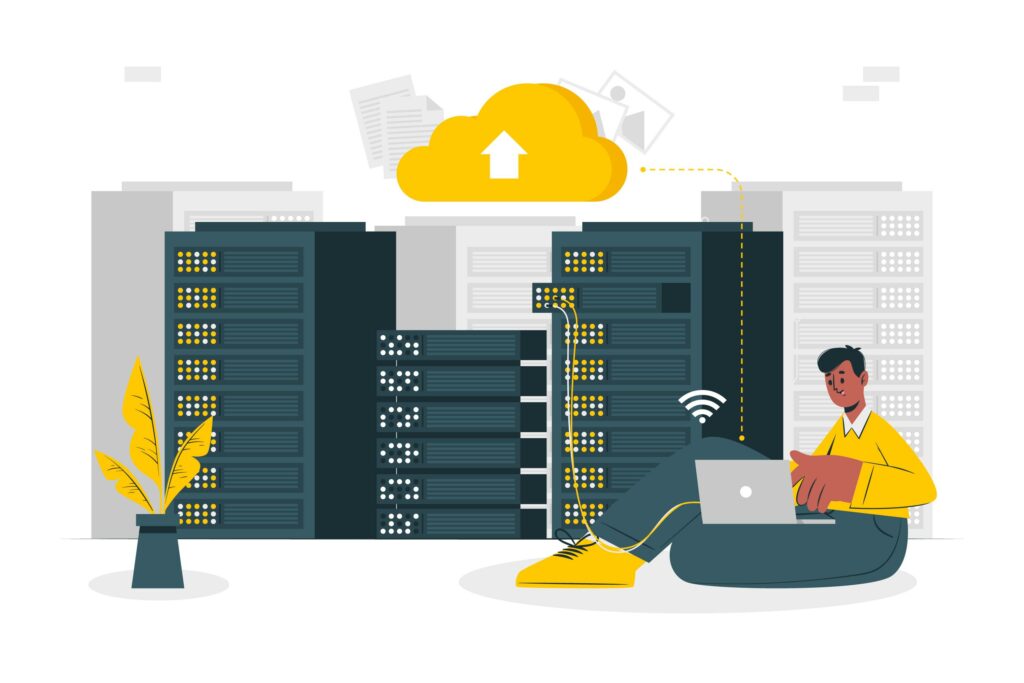 Cost
The pricing of a server hosting plan depends upon several factors. Servers perform a wide gamut of operations including save and transfer data, manage emails, maintain speed and connectivity, to name a few. The payments could be monthly or annually, depending upon the norms agreed upon. The expense of Shared and VPS servers is economical than that of dedicated servers. Do not forget to add the hidden costs like the fees of the additional services. Also, inquire what all services the host offers in that price bracket. Do a comparative pricing study among your shortlisted hosting services and then opt for the best service.
Dedicated servers are expensive and can cost you more than $100 a month while shared servers will lease your services for less than $10. Although, this cost might not include all services like firewall and maintenance.
Evaluate your exact server requirement before you sign up for a dedicated server service. You could also opt for an initial limited-time plan and continue if you benefit from the services. Dedicated servers featuring Linux cost $20 less than the Windows counterpart.
Disk space
Many times, businesses prefer to upgrade from a shared or VPS service to a dedicated server, if they are looking for an increase in data storage capacity and better services. A dedicated server must possess 1 TB or more storage capacity.
You can select either a traditional hard drive or a solid-state drive for your website's data storage. Solid-state drives are more trusted and speedier than HDDs, but they are more expensive and have lesser storage capacities. Traditional hard drives have mammoth storage capacities and low pricing but aren't very durable. For regular storage, a traditional hard drive is a good option.
Bandwidth
When browsing a server hosting services plan, you will often come across the term unlimited/unmetered bandwidth. However, you must always understand the actual data transfer capacity allocated to you.
These web hosts offer unlimited monthly data transfers. Always read the terms of service very carefully to understand what "unlimited" means. Most web hosts fix their offering at 16 GB per month, which is an ample quantity for most businesses. There must be at least 5TB data transfer capacity per month.
SSL connection
If you have an eCommerce website where you sell products, you should look for server hosting with an SSL certification. An SSL connection encrypts the data that travels between your site and users' web browsers, thus protecting the customer's purchasing information. A green padlock appears in your web browser's address bar when you log into your online bank account or while making online purchases. That symbol signifies that your website has SSL encryption.
Some server hosting companies provide a free SSL certificate with signup, while others charge for it.
Email Hosting
For any company that wants to conduct business on the web, and email address is a necessary means of communication. Brands interact with the client offering them the latest offers, discounts, business news, and other information. You could also send them documents like word files, and messages through emails. In turn, customers can connect with you for queries, customer support and to seek any information through your email.
All reputed server hosts offer email services in their web hosting plan. Some web hosts offer unlimited email account creation options while others cap their limit. Larger companies with a global reach look for unlimited email service options.
However, some web hosts do not offer email. In such instances, you must sign up for email accounts from a service provider other than your web host. Many web hosts sell only emails that businesses can make use of. Many web hosting companies do not include email services in their server hosting service package. That is a smart move on their part as they earn extra revenue for offering email services. Also, webmasters recommend doing so as if one provider crashes, the email services will keep running as a means of communication.
Server location
The server location is a vital factor. Web hosting services should have a strong network of server locations for seamless connectivity and data transfer. If a server is located close to your centre, you will enjoy better speed and services. Also, consider your target audience. If you are catering to an audience that is concentrated on specific areas, try to have a server location around that area.
Uptime
For running a successful server hosting service, site uptime is a vital aspect. If your site is not functional, customers will not be able to access your products or services. Downtime potentially ends up in lost businesses.
As user experience has gained immense importance in these years, most web hosts do an excellent job of keeping sites up and running. Web hosts with uptime issues are heavily penalized by the giant web browsers and are unable to qualify for top ratings.
Ecommerce and Marketing
One of the tools web hosting servers offer these days is eCommerce and marketing services. Most of the servers offer built-in eCommerce features as all businesses require a product/service purchasing option along with seamless payment and checkout features.
Some hosting servers also offer shopping cart applications as it has become an important aspect of all online shopping portals. Your e-commerce website's shopping cart experience must be seamless so that customers enjoy shopping on your portal.
The entire shopping experience right from browsing your online product catalogue, adding the products to your shopping cart, to your payments and checkout, should be speedy and convenient. Your shopping cart must be equipped to perform all these tasks efficiently. Otherwise, you'll be losing out on customers as well as regular return transactions.
Before integrating a shopping cart into your eCommerce portal, consider the following:
the type of shop you're operating
the nature of your target audience
your preference of selling the products or services
In the competitive scenario, all high-performance e-commerce web hosting platforms usually offer a shopping cart feature, but in this server hosting buying guide, we recommend evaluating all pros and cons and then making a selection.
Other Important features
Almost all server hosting web services strive to offer the best packages. Even though these packages are similar, every server hosting offers some unique features. Some have better security features than others, offering anti-spam and anti-malware tools with every package. As a business, you must ensure that your hosting server offers robust 24/7 customer support. While many web hosts offer interactive community forums, FAQs, and help sections, instant human communication through chatbots or phone will get your queries and woes settled quickly.
The site builder applications that aids in design your website is another feature many servers are offering. When looking for server hosting make sure that the economical web host you are picking comes with a site builder. Many of them require you to pay for the builder as a separate add-on, some add it in their package for free.
Most server systems have Linux as the default option. However, many web hosts offer the choice between Linux or Windows hosting. If you have specific server-side applications that require Windows, then you need to make sure your web host has Windows hosting.
Wrap-up
When you decide to take your online business to the next level, look for an efficient server hosting that has all the above-mentioned features. With the changing times, factors like customer service, speed, uptime, and a seamless shopping experience have become important considerations in 2021 to attract potential customers. Selecting a competent web hosting service is the first step in this direction. Also, consider the pricing offered by server hosting companies and check for previous client reviews before taking the final plunge.