Welcome to our Knowledge Base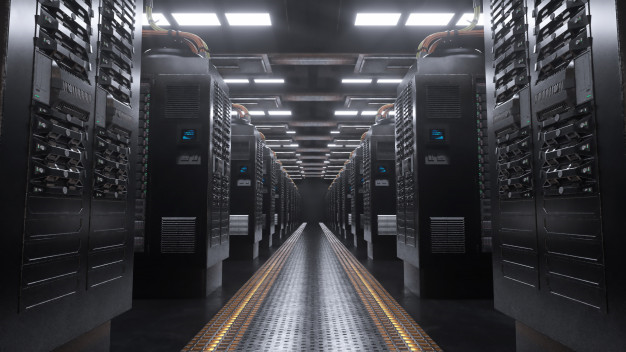 If you're thinking about purchasing a server for your small company, you're probably at a point where you really need more support and power than your current hosting service can provide. While owning anything can seem more appealing than leasing it (paying a web hosting in a month), that's not the best option for every business.
Dedicated servers are not just more costly to purchase, but it also takes more time and money to manage. To run a dedicated server effectively on your own, please ensure you have the following elements:
An individual or team of IT experts who can assist you in setting up and maintaining the server.
A team member who can assist you in repairing the server if it becomes damaged or destroyed.
The right climate, such as good ventilation and dryness, to support the server running smoothly.
In the event of natural disasters like hurricanes or flooding, you'll need safety and/or backup.
Each object on the list will have a price attached to it. Next, we'll go over some of the costs of purchasing a server.
Price of Hardware In 2021
This number could change depending on the company and your bandwidth, storage, protection, and speed requirements. The more storage required, for example, the more costly the hardware would be. In 2021 The estimated cost is between $4,000 and $5,000. This number could be higher or lower based on your individual requirements, but it gives you a general understanding of what to expect when you enter the shop (or when you buy online, as most probably you will). A computer, on the other hand, can be leased for as little as $60 per month.
Upgrades are something else to consider. For example, for better results, you may want to go with an SSD rather than a SATA drive. When you lease a service, this upgrade costs just an amount per month, but it can cost anything from a few hundred bucks to thousands of dollars if you purchase it outright. Let's say it cost you $500. At this stage, your bill for just the hardware might be nearly $6,000 estimated.
Installation Cost
It's time to set up your server now that you've got it. To complete this mission, you'll need an experienced IT professional who is familiar with server setup. I wouldn't recommend trying to do this on your own by watching a YouTube video.
In 2021, the average hourly wage for an IT specialist would be about $100. We're talking about $300-$600 here, assuming a server installation takes 3-5 hours. This is just an estimation, not a precise figure. The total cost of hardware and installation is now about $6,600.
Cost of Maintenance
Your server, like anything else in existence, will need maintenance in order to function properly. Whether you buy or lease a dedicated server, this is real. For example, at Serverpronto, we rent dedicated servers but do not provide maintenance. Clients that need further assistance will still pay a premium.
The monthly fees of the maintenance for your website or app will vary based on the server you select. Maintenance could take 1 hour monthly or 10-15 hours per month. Without understanding the hardware and requirements, this is one of the most difficult costs to estimate. Returning to the $100 per hour cost of an IT individual, the monthly cost will range from $100 to thousands of dollars.
Cost of Restoring or Fixing Hardware
Fixes are included in your hosting contract if you reserve a dedicated server. If you purchase your own server, however, you will be able to defray this expense. The final price will be determined by the price of the damaged hardware. keeping in mind that in the event of a natural disaster, you'll need to ensure that your hardware is protected from flooding and power outages. When renting a server, this is not a gamble you want to take.
Finally, acquiring the first server should be the product of thorough analysis. Examine your company and your website to see what the basic criteria and characteristics are. Examine your choices and make decisions based on what you need to accomplish your objectives.
Cost of BudgetVM Servers in 2021
BudgetVM dedicated servers are fully customizable, enterprise-class servers that are powered by the latest Intel hardware.
We're currently offering a staggering 50% off the first month for bare metal and dedicated servers. Click to learn more.