Welcome to our Knowledge Base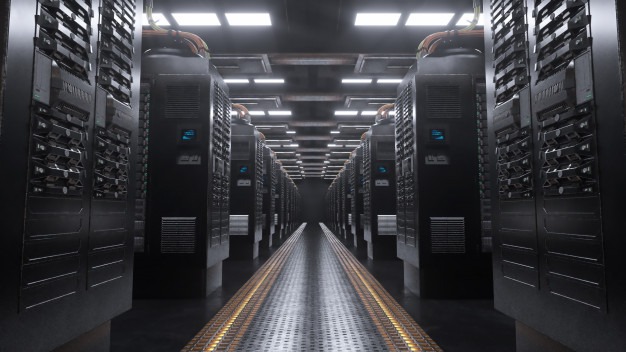 Setting Up a Server Room at low cost:
As your small business grows, your data storage requirements will outgrow your current network configuration and necessitate the addition of a server cluster to accommodate the increased volume of data. That means putting together a server room that meets your requirements without breaking the bank. There are numerous ways to save money as you build this dedicated hardware space, from system design to cable management.
Basics Of Server Room
Software that relies on a central data storage center necessitates a server room with sufficient processing capacity to manage the data and deliver it as required. Backup features are also essential to avoid the failure of critical business and consumer data. Your server room is where all of the data from the outside, as well as everything you and your staff enter from the corporate network, is sent. Several pieces of equipment are working in a server room at the same time. To avoid harm, this selection must be properly stored and cooled, which necessitates selecting a location that is not disturbed by outdoor conditions or electronics interference. The room should be out of the way and still accessible to IT staff, and it should be kept safe at all times to avoid unauthorized access.
Start Small in 2021
When establishing your server room, purchasing more than you need can seem like a smart idea if you're planning for future development, but it's easy to go crazy and spend money on storage space you won't use. Before any purchases, find out your exact space requirements and a fair buffer for short-term development. Look at budget-friendly brands that have high-quality equipment at a low cost. Based on the quantity of equipment you're placing in the space, choose racks in suitable sizes that are either freestanding or wall-mounted for mounting hardware. Allow yourself enough room to upgrade and expand as needed without having to fully reorganize your equipment.
Racking
Racks maintain server & hardware orders and protect it from damage caused by overheating or inappropriate configuration. Long-term repair and maintenance costs are reduced as a result. Another common alternative is solid storage cabinets. The architecture encourages ventilation from the front to the back of the cabinet, separating hot air around working servers from the rest of the room's air. These elements are crucial for increasing performance and lowering cooling costs.
Consider Maintenance
Troubleshooting issues is an inevitable part of operating any kind of equipment. To make these efforts easier and decrease the time it takes to fix hardware problems, try to Purchase all of your server room machineries from the similar or same company. When you run a network of devices from the similar manufacturer, it's simple for tech support to figure out where the issue lies. It's also easier for the in-house technicians to get to know a network where all of the computer hardware has identical characteristics. They can be able to manage minor problems without any need for outside assistance, allowing you to spend less time at work.
Organize Your Cables
It can seem odd to think that keeping all the cables in order will help you save money. Wiring in the server area is a mess, and it puts a strain on the equipment, which can be the reason to overheat. Bundling and marking wires not only solves the issue, but it is also able to move and add equipment easier. The minimum time you put on hardware resources management, the extra time you have to focus on the moneymaking aspects of your market. It's a nice idea to mark the rest of the components and remember how they attach when you're marking cables. The process of troubleshooting or updating is made much easier and faster with a simple labelling system.
Getting Started with Setup in 2021
Online instructions for server room requirements can be found. Many of them are from colleges or universities, and they're trying to figure out what the best practices are for storing and managing machinery. The following topics are included in these guides:
The amount of space needed
Types of flooring and cabinets
Sizing of the equipment
System for heating and cooling
Setups involving electricity
Preventing fires
Electrical backup in case of emergency
Alarms and protection

Why Dedicated Servers from BudgetVM?
BudgetVM provides completely customizable dedicated servers. Using the latest Intel hardware, BudgetVM can provide you with high-quality server solutions.
dedicated server purchased from BudgetVM comes with a service level agreement (SLA), DDOS security, and a 4,000 Gbps network.
Apart from that, you get 24/7 customer service that can assist you with any technical issues you may have.